Courses to achieve your sailing goals.
Sailing instruction for beginners or intermediate sailors.  Keelboat certifications and Club 420 sessions are offered.
Adult Keelboat Certification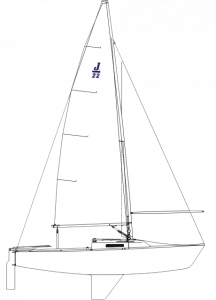 ASA-101 is a beginner course for adult sailors with no previous experience, taught by certified American Sailing Association instructors, all whom have at least 10 years' experience sailing. The boats used for ASA-101 are weighted-keel sloop-rigged sailboats, at 22 feet in length. After your ASA-101 certification, you'll know what all of that means. For now, just know that they are very stable and safe and perfect for someone with no experience. This is the best course for any adult interested in sailing. By the end of the course you'll be able to comfortably sail your own vessel up to 27′ in length, or serve as crew on a sailing vessel.
Each class meets for four sessions of three hours each. Each class is three students, led by an onboard instructor. After you register, you'll be mailed your included copy of ASA's new text Sailing Made Easy. On your first day you'll also receive an ASA Official Logbook, a Rules of the Road hand-out, as well as USCG Federal Requirements. ASA-101 Certification is available to members of the ASA who successfully complete the course. If you're not yet a member, you can join the ASA at the completion of the course as well.
For those who have previous experience sailing and would like to test-out for a certification, you may take the ASA-101 Basic Keelboat Challenge. Demonstrate your basic skills on the boat, and the pass the written exam to receive your ASA-101 Certification.
Cost: $454 for individuals, $874 for a pair, or $1293 for three people.
ASA Membership is $39 at completion of the course if you wish to be ASA Certified.
View Times/Register for 2020
2020 Dates
Time
Price
Status
Registration
May 30, 31, Jun 6, 7
Saturday & Sunday
10:00 am – 01:30 pm
varies
Upcoming
Click here to register
June 1, 3, 8, 10
Monday & Wednesday
5:30 pm – 8:30 pm
varies
Upcoming
Click here to register
June 22, 24, 29, July 1
Monday & Wednesday
6:00 pm – 9:00 pm
varies
Upcoming
Click here to register
July 18, 19, 25, 26
Saturday & Sunday
10:00 am – 01:30 pm
varies
Upcoming
Click here to register
Adult Club 420 Sailing
This new program will let Adults get out on the water on our club 420 fleet. Each session is four, three hour, evening classes. In these classes you will learn the basics of sailing a club 420. This includes safety, tacking, gybing, upwind sailing, mark rounding, and more. On the last evening of class there will be a race to test your new skills against your classmates. This class is open to all beginners through advanced. Taking this class may also qualify you for our membership program. Enrolling in this program will allow you to check out club 420s during our open sailing times. To learn more about the membership program contact your instructor.
Note that the Club 420 is a small sailing dingy.  These boats require agile movement and the ability to pull ones body weight into the boat if capsized.
View Times/Register for 2019
2019 Dates
Time
Price
Status
Registration
June 4, 5, 11, 12
Thursday & Friday
6pm – 9pm
$345
Upcoming
Click here to register
Wednesday Night Racing
Test your sailing skills every Wednesday evening starting June 3rd, 2020. SCSS will host (and provide boats) for an evening small boat racing series. This series is open to any sailor who has taken past classes at SCSS or can pass a basic sailing skills test.  This race series is all about improving your sailing skills in a fun, low pressure, race environment.
Never raced before? Don't let that hold you back. Our instructors will go over the basic rules of the road and starting sequence. The number one goal of this program is to give you the opportunity to improve your sailing skills in a structured, non competitive, environment.
Registration for this program will be available soon!
Adult Big Boat Racing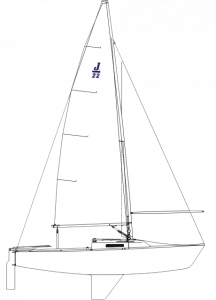 This class is for adults with prior sailing experience.
Adult Big Boat Racing is a chance for you to get out on the river and race against other keel boats on J/22 sailboats. In partnership with the St. Croix Sailing Club, students will compete with an instructor in five Tuesday night races during the Spring. Students will learn all the skills that go into a sailboat race. Each Tuesday of the session there will be a onshore lesson covering starts, tactics, strategy, and more. On the water each student will get a chance to skipper the boat, raise the spinnaker, trim the sails, and so much more.

This class is an EXCELLENT way to get your family involved in sailing!  Bring your kids for an exciting family adventure!  Families receive flat rate pricing for these sessions.
If registering as a family, the attendance count is "3".  Pay that no mind, as we'll ask for more details on the following screens.  Families may bring up to 4 persons at no extra charge.
Registration for this program will be available soon!